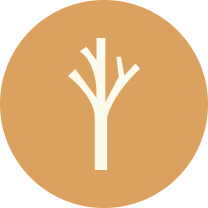 People who sit in the square to enjoy the fresh air see my trunk, my branches, and my leaves. But what their eyes see is only a part of my story, the most important things happen underground, in my roots and how I communicate with my mother and other plants through them. The trees in the square form a system. We help and protect each other: this is how we ceibas have survived for 120 million years, spread across the Americas and other parts of the world.


Story: The ceiba in the plaza (Ceiba pentandra),
Plaza Bolivar de Chacao, Caracas, Venezuela.